Fund a School Garden for the Millburn Community!
The students at Millburn School in Illinois want to raise funds for a garden classroom!
---
About this Project
[+]
Is There A Short Video That Explains This Project?
Yes! Just click on the video image at the top!
What Improvements Will Be Made To The Millburn School and Community Garden As A Result Of This Fundraiser?
- An outdoor "classroom" with shade sails will be constructed.
- The garden will be tilled and graded; a perennial Rainbow Garden, Three
Sisters Garden, and a Victory Garden will be installed.
- Pathways will be installed to allow easy access for differently abled
students.
- Annual Tempel Farms Green House Project Field Trip will be funded.
- Middle School transportation for visits to the garden for instruction and
learning will be funded.
Who is Launching The School Garden Project?
The committee for the Millburn School and Community Garden, which is comprised of district teachers and parents.
Will The Garden Be Integrated With The School Curriculum?
Yes. A complete set of lesson plans has already been developed.
What Grades Will Be Involved In The Garden?
All grades.
What Are the Three New Gardens to be Installed?
World War II Victory Garden: A tribute to the gardens planted in yards, city parks and rooftops by citizens during World War II to cover the food shortage during the war.
Three Sisters Garden: A farming method used by native Americans consisting of beans, squash and corn planted together on mounds. When planted in this way, the three plants thrive, and the three foods combined have complementary nutritive qualities.
Rainbow Garden: An area planted with clusters or stripes of perennials in all colors of the rainbow.
Problem that we are solving
Why Improve the Millburn School and Community
Garden?
Because school gardens are an excellent means of teaching students important aspects of science, biology, horticulture, nutrition, teamwork and the origin of foods. School gardens, integrated into the curricula, have also been shown to significantly raise test scores in science, math, and other subjects.
In addition, there is an obesity epidemic in the United States that is increasingly affecting children. According to the American Heart Association, one in three American children is overweight or obese, nearly triple the rate in 1963.
One way of counteracting this epidemic is to teach children about nutrition—which can only begin with an understanding of how food is grown.
How we solve the problem
Are There Known Benefits of Having School Gardens?
There is nothing taught in schools that cannot be learned in a garden. Math and science to be sure, but also history, civics, logic, art, literature, music, and the birds and the bees both literally and figuratively. Beyond that though, in a garden a student learns responsibility, teamwork, citizenship, sustainability, and respect for nature, for others, and for
themselves.
Have There Been Studies Carried Out As To The Benefits of School Gardens?
Yes. And here are some samples:
"Schools with outdoor garden programs score higher on standardized tests in math, reading, writing and listening." (Bartosh, 2003)
"Third, fourth, and fifth grade students who participated in school gardening activities scored significantly higher on science achievement tests compared to students that did not experience any garden-based learning activities." (Klemmer et al, 2005)
"Students tend to learn more and better when they are actively involved in the learning process." (McCormick et al, 1989).
"Elementary school and junior high school students gained more positive attitudes about environmental issues after participating in a school garden program." (Waliczek and Zajicek, 1999).
"After gardening, students have shown increased knowledge about nutrition, plant ecology, and gardening." (Pothukuchi, 2004).
"Students who participated in school gardening activities increased their vegetable consumption and the variety of vegetables eaten." (Ratcliffe,
2011)
"Consumption of fruits and vegetables, as a habit in childhood, is an important predictor of higher fruit and vegetable consumption as adults and can help to prevent or delay chronic disease conditions." (Heimendinger & Van Duyn, 1995)
"In a project that involved integrating nutrition and gardening among children in grades one through four, the outcomes went well beyond an understanding of good nutrition and the origin of fresh food, to include enhancing the quality and meaningfulness of learning." (Canaris, Irene, 1995)
Our impact
Is My Donation Tax Deductible?
Yes! Your donation is tax deductible. Just save your PayPal receipt.
Can I Donate by Check?
Yes! Just make the check out to "Green Our Planet" and drop it off at the
school.
How Can I Make An In-Kind Contribution Of Materials Or Time?
Just leave a comment at the bottom of the page--and we will contact you!
How Else Can I Help?
Check with your employer to see if they match charitable contributions—
many do!! If so, please send a note to info@greenourplanet.org
Who Will Perform the Garden Improvement Work?
A local landscaper will perform the work.
Will There Be Professional Maintenance Of the Garden, Besides The Students' Care?
The garden is currently maintained by students, staff, and community members. As our budget and garden grow, professional periodic maintenance of the garden will occur.
What Kinds Of Crops Can Be Grown In The Garden?
Corn, carrots, melons, squash, strawberries, kale, lettuce, beans, peppers, tomatoes, spinach, and many others.
Link to Millburn District 24:
http://www.millburn.lake.k12.il.us
Finally, if you have any problems donating or any technical problems,
please contact:
info@greenourplanet.org
Thanks!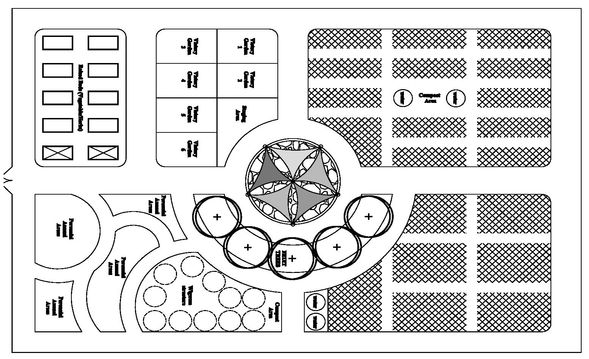 Design for Millburn Garden
29% Funded
$4,295 Pledged
0 Days Left
47
backers
$4,295
pledged of $15,000 goal
0
days to go
Project Completed
Where this project is located:
Wadsworth, Illinois